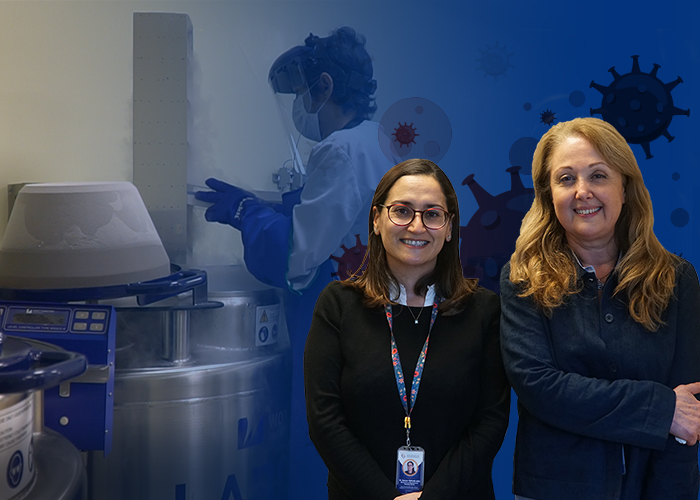 TRT Haber News Channel Interviews Members of IBG-Biobank on Biobanks
Esra Sayın and Ünsel Ayhan Aybek from TRT Haber news channel got together with IBG-Biobank Platform Director and BBMRI-ERIC Turkey representative Prof. Dr. Neşe Atabey, IBG-Biobank Department Manager Dr. Sanem Tercan Avcı and TUBITAK STAR scholarship students to prepare a news report on the importance of biobanks.
The video of the news report was shot at the laboratories of IBG-Biobank. The reporters spoke to Prof. Atabebey, Dr. Tercan Avcı, TUBITAK scholarship students Mustafa Karataş, Melis Çamkıranlar and Ekin Azbazdar about the definition of a biobank, the setting up of IBG-Biobank, the importance of biobanks during the Covid-19 pandemic and the other biobanks in Turkey.
News content:
https://www.trthaber.com/haber/saglik/toplumun-biyolojik-hafizasi-biyobanka-569071.html