Each year, the last day of February is marked as the International Rare Diseases Day. The main aim is to raise awareness amongst the public and decision-makers on the impact of Rare Diseases on the patients, their families and the public.
In Turkey, the number of events and informative meetings organized for this day is increasing more and more each year.
We have put some of these events together in this post. Just note that; they are all on-line so you will have access from anywhere:
1- Hacettepe University Center for Genomics and Rare Diseases (HUGEN) organized an online educational meeting for the Rare Diseases Day that will take place on February 26th 2021 starting at 14:00.
For more details, click HERE
For registration, click HERE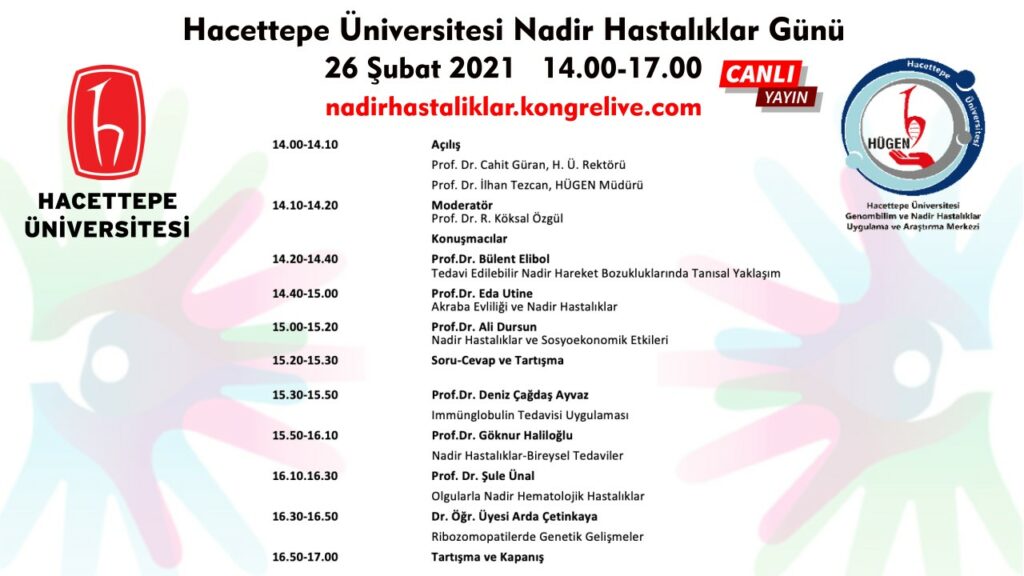 2- There will be an on-line symposium organized by Ankara City Hospital, Ankara Yıldırım Beyazıt University and the University of Health Sciences on February 28th 2021 between 13:15-17:00.
You can use this link to register to the symposium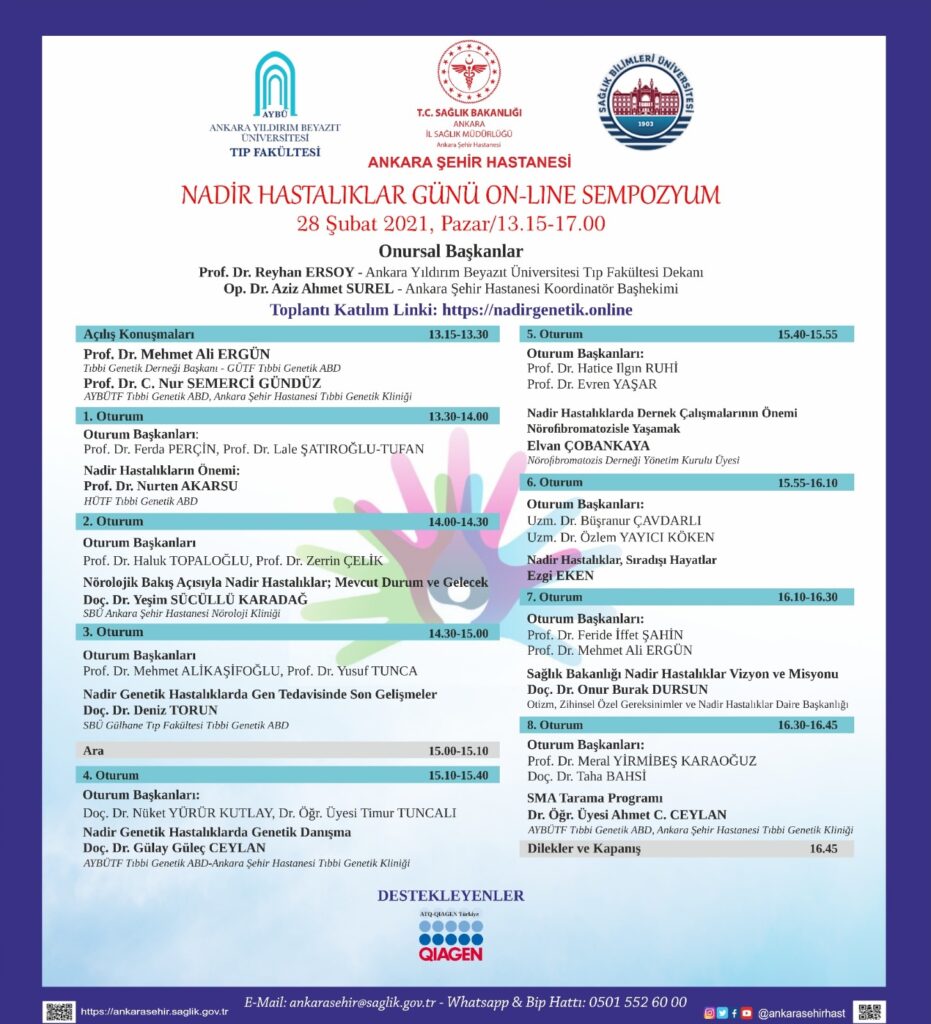 3- Ministry of Health of Turkey and TUSEB (Health Institutes of Turkey) organized an online symposium to increase the awareness on Rare Diseases that will take place on February 26th Friday between 9:30 and 16:30. You can register the event from this link. Hurry up, the registrations are closing soon.!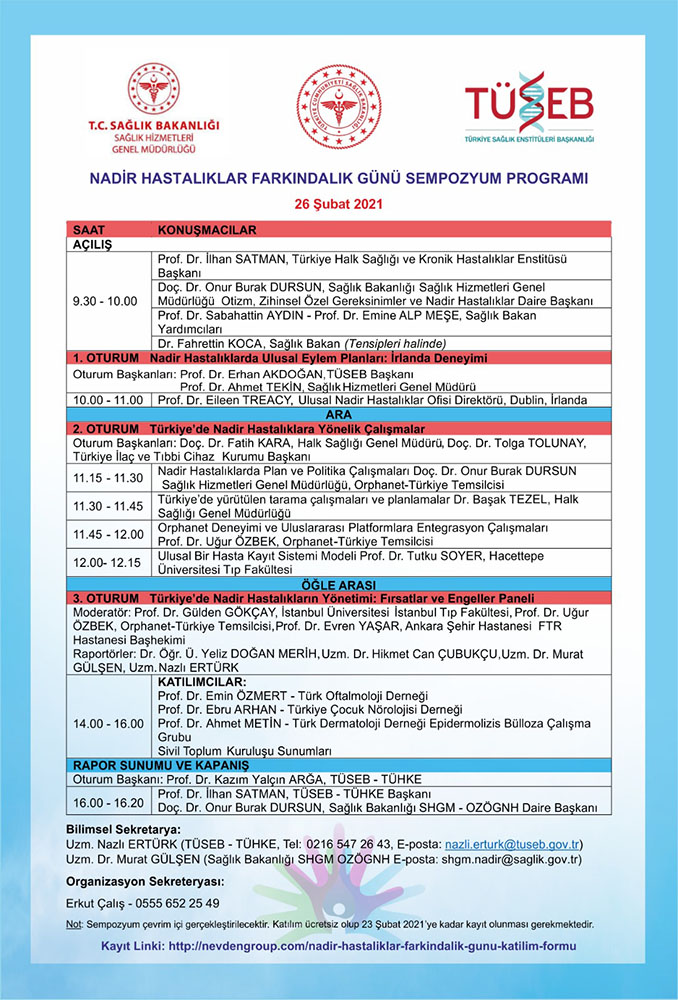 4- Rare Diseases and Orphan Drugs Application and Research Center-ACURARE's event will be held on February 28th between 13:30 and 16:00. Please check the leaflet below for details.